Model: SR-2328
Anion Mist Spray Steamer for facial Skin Care Wrinkle Removal Beauty Apparatus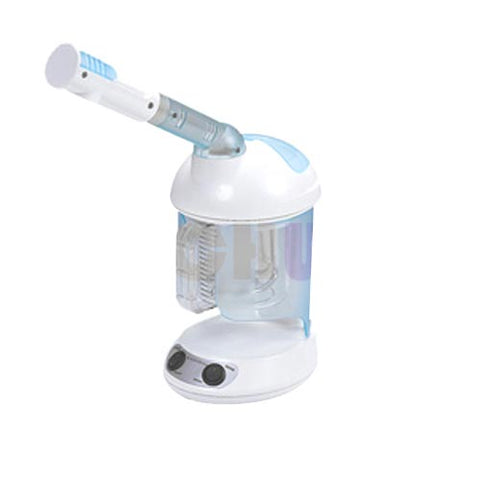 Anion mist spray steamer skin care beauty apparatus
Essence Oil & Anti-burn long Steamer with lengthening tube is a beauty equipment for whitening,wrinkle removal and other skin care.
Portable Essence oil &ion mist spray steamer,Household and salon beauty equipment,care your skin,beauty and youth.
Introduction:
-The steam anion generated by the thin and comfortable ion mist spray can moisten skin, promote blood circulation, remove dirt in the pores, accelerate metabolism and provide oxygen and moisture to skin.
-Choose appropriate essence oil and atomize it with this apparatus, it has the efficacy of skin whitening, wrinkle removing, relaxing and best condition maintaining.
Specification:
Size: 54x35x60cm / 21.3x13.8x23.6inch
Weight: 1.8kg / 3.97lbs