Model: LT-J73T
Beauty Salon Use Cool Light Led Magnifying Floor Lamp Facial Examination Lamp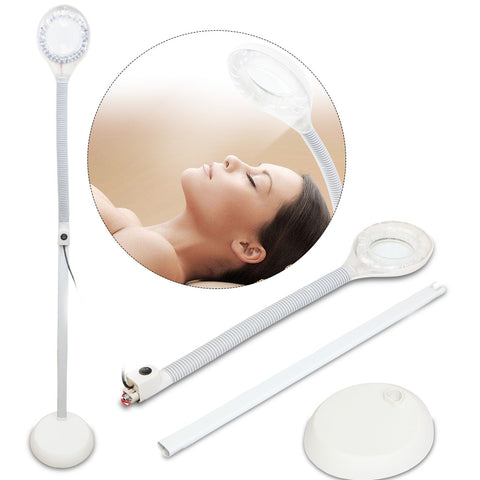 cool light magnifying lamp fuction:
The instrument design is modern with fashion , beautiful, pedestal with small and exquisite, lamp holder, stable standing, do not take a place.after special purpose design, with led light in cooperation with a magnifying glass can clearly to check skin surface, nails, subtle change on the skin. it is one of the necessary equipment for beauty, nail salons.
How to use the unit:
-plug in the power cord first, let customers sitting or lie down in cool light magnifying lamp.
-Turn on the power switch, let the cold light magnifying glass aim at where need inspection part.
-Adjust suitable distance between lamp and inspection parts, in order to reach the most clear state.
-Check carefully every place where require inspection.
Equipment maintenance
-Turn off the unit after usage every time, unplug the power when not in use during a long period of time.
-The dust on the lens when it used for a long time, don't use dishcloth or something wipe the lens , please use professional camera lens paper clean lens.