SR-NL0828
Mini Diamond Dermabrasion Portable Microdermabrasion Facial Beauty Device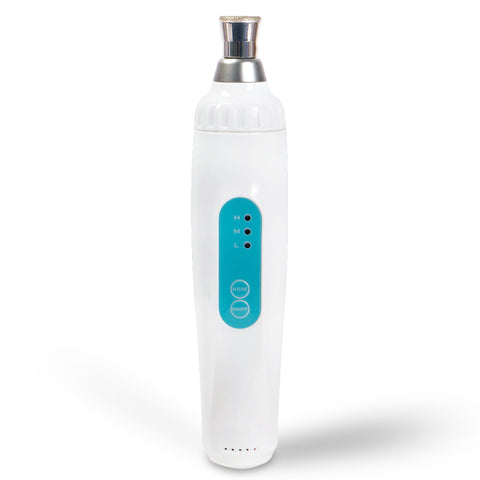 Principle
Diamond dermabrasion makes use of a patented diamond dermabrasion tube, combined with inlaid diamond particles of different thickness of the diamond carved heads, and rub back and forth by the way, and with instruments to control the intensity of suction vacuum suction, the skin worn a shallow layer is a non -invasive, shallow dermabrasion physical nature. With strong suction pressure and quality diamond tips, it works just like a professional microdermabrasion treatment without the hassle and cost 
Parts 
his pure physical and mechanical principle does not irritate the skin slightly better than the acid skin and the chemicals removed from the keratin. Suitable for very sensitive skin. The tone is controlled by the suction size and thickness of the miniature diamond grinder. It is less irritating and does not bother to deal with wounds after surgery. Skin problems are not prone to pigmentation or redness, and there are no crystal particles in the operation of scattered residual problems, the whole process is very clean and safe.
Advantage
Diamond Dermabrasion role in the dermis, making skin activation, repair and regeneration
For acne, acne skin treatment Treatment for the dry skin Treatment for the sagging skin and wrinkle Treatment for the stain and dull skin Treatment for skin hyperpigmentation.

Prohibition
1.Do not use the irritating products after exfoliating within 48 hours as your skin is very sensitive right now
2.Do not use the appliance on the acne skin
3.People who are seeing a doctor or taking prescripition drugs are not allowed to use the appliance without consulting the doctor
4.Do not use the appliance over or beneath the eyes
5.It's never allowed to use the appliance to hover in one area, you'll get to know how your skin responds to the exfoliating course very soon,then balance and adjust the strength of the appliance according to your best judgment
6.Do not repeatedly use at the same area,the effect of appliance cannot be shown immediately, please be patient to use 2 to 3 times, and you will know how to take care of your skin
7.If you feel painful, please stop operating, your skin would be tired or something instead of pain, please make a judgment according to your skin condition

Packing list
1 x Host
6 x Diamond tips
1 x Bag of cotton filters
1 x Universal AC adapter (100-240V 50/60 Hz),
1 x Carry case
Parameter
Dimension:18.5cmx4.5cmx4cm
Weight:160g
Electric voltage:12.5V