Model: MS-FF2306
Mini Galavanic Ion Vibration Massage Face Care Skin Care Body Beauty Massager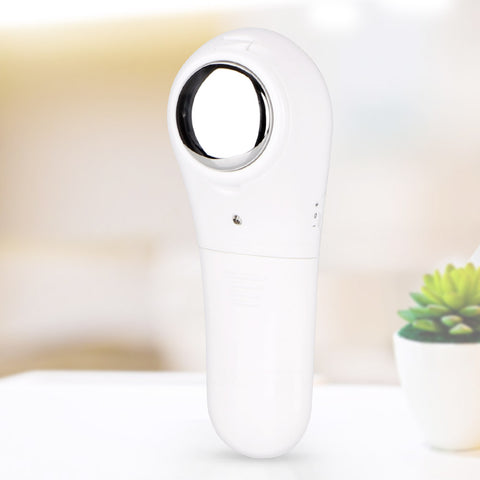 Specification:
SIZE: 13.1X5.0X3.4 CM
Mini ionic beauty massager
Operated by 2*AA battery

Contraindication:
Pregnant women and epilepsy patients
Heart patients
Eyeballs
Parts where had plastic surgery

Principle
Working type: inductive type
Massage function: stimulator and vibrator work simultaneously
Operation time: unlimited. It will be power off after five minutes when it is not in use
Working principle:
Ion+: Lead-out dirt (deep cleaning)
Ion - : Lead-in nutrient (deep nourishing)

parts
1. Ion+: Lead out dirt
2. Ion-: Lead in nutrient
3. Vibration massage
Advantages/Features:
1. Ion+ & Ion- function.
2. Special clip could clamp cotton pad for deep cleaning.
3. Small size, easy to carry.
Packaging/Parameters:
Packing: gift box, 40 pcs/ctn
Size of carton: 40*35*25 cm

Power supply: 2*AA batteries
Unit size: 13.1*5.0*3.4 CM
Unit weight: 113g
Working type: inductive type
Material: ABS + stainless steel