Model: HC-W602
Rechargable Brand New Wireless Impulse Ozone Infrared Hair Restoration Brush Kit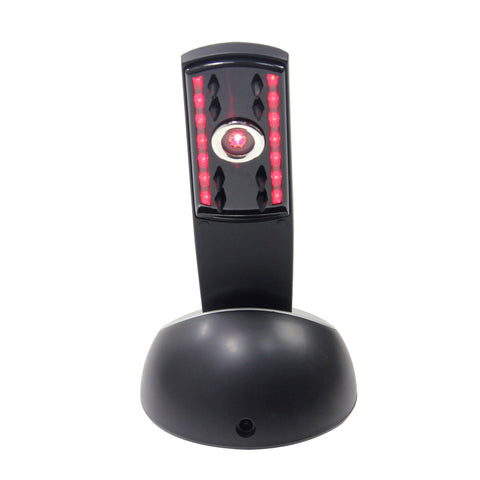 Principle
Laser hair restoration brush kit is a perfect hand-held brust for hair restoration.It utilizes infrared low-lever cool laser light to active the growth of healthy,vibrant hair ,and inventive hair restorlation loction infuse brush gives the user better options for combined therapy of laser and hair grow lotion。
1)Control hair loss in men and women of all ages.
2) Stimulate re-growth of scalp hair.
3) Strengthen ,improve and thicken existing hair.
4) Improve the condition,quality and overall cosmetic appearance of hair.
Advantage
This unit is applicable to the persons who suffer from steatorrhea,male hormone source alopecia ,physical aplopecia,femmale postpartum alopecia,female menopause alopecia,sub-haelthy alopecia,head acarid, non-free head blood circulation,hair follice4 clog ,hair -rooted malnutrtion,and other kinds of alopecia caused by excess cerebration.
Parts
1)Press ON/OFF key.Impulse,laser light and infrares are actived.Take the center of affected area from the base point,and put the comb onto the chosen area with the laser genertor to the base point for 5-10seconds.
2)After treating the base point ,move the comb backward with the laser generator 1cm away from the base point ,and then over area for 5-10 seconds.
3)Repeat untill all desired areas have been stimulated.
4)Small and easy to use
Technical Parameters
Power Supply: AC 220V/50HZ
Charge Time: 6 hours
Rechargeable Battery: 2.4V/600 mA
packages listing
1pc box
1pc Power adapter line
1pc Host
1pc socket