In this article:
What is a cavitation machine?
Howdoes a cavitation machine work?
Which one is better, a 30k cavitation machine or a 40k cavitation machine?
Comparison between 30k cavitation machines and 40k ones
FAQs
When you are bothered by unwanted "meat" on your body and eager to eliminate it, a cavitation machine is an effective means to achieve the purpose. The equipment is considered an alternative to liposuction, an invasive, risky, but more effective procedure for weight loss. However, this article will focus on cavitation machines, 30k and 40k ones in particular. Ultimately, it is you who will decide which one is the best for you. So, let's check it out.     
What is a cavitation machine?
A cavitation machine offers a non-invasive and non-surgical treatment for fat reduction. Typically, we, per frequency, classify cavitation machines into 25k, 30k, 40k, 60k, and 80k ones. Of which, 30k and 40k cavitation machines are more popular and widely used on the market.
A 30k and 40k cavitation machines use low-frequency sound waves of 30k and 40k, respectively, to generate powerful energy. The energy destroys subcutaneous fat cells, transforming them into free fatty acids and glycerol discharged by metabolism.
How does a cavitation machine work?
Ultrasonic cavitation removes unwanted fat and toxins through urination and the lymphatic system. It heats and vibrates fat cells under the skin, liquefying and releasing them into blood vessels. The procedure converts fat cells into fatty acids, which are then processed via metabolism. That is how we achieve fat reduction.
Which one is better, a 30k cavitation machine or a 40k cavitation machine?
There is a widespread misconception about cavitation machines. Most people reckon a cavitation machine with a high-frequency function is better than a lower frequency. However, this is not the case. A higher frequency does not come with a better outcome for fat loss. Under the same conditions, 30k cavitation machines have edges over 40k ones.
When it comes to creating cavitation bubbles, the former is as effective and efficient as the 40k cavitation machine. Moreover, A 30k cavitation machine has a lower ultrasonic intensity but can concentrate its power better. That is why it goes deeper into fat layers than the 40k cavitation machine. The feature enables it to work more efficiently, reducing fat and reshaping the body in a shorter period.
Comparison between 30k cavitation machines and 40k ones
Group 1
6-in-1 Aristorm 40k Cavitation 2.5 RF Vacuum Slimming Machine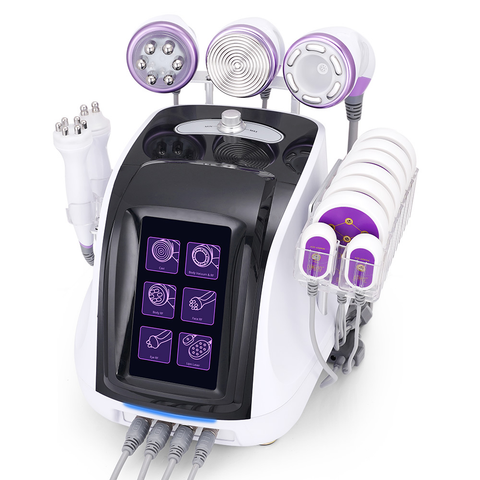 Features:
It is a multifunctional beauty machine, uniting radio frequency, lipo laser, vacuum, and cavitation.
It can treat most body parts (such as the abdomen, arms, and arms) and fits all skin types.
The treatment is safe and minimally invasive.
6-in-1 S Shape 30k Cavitation 2.5 RF Vacuum Slimming Machine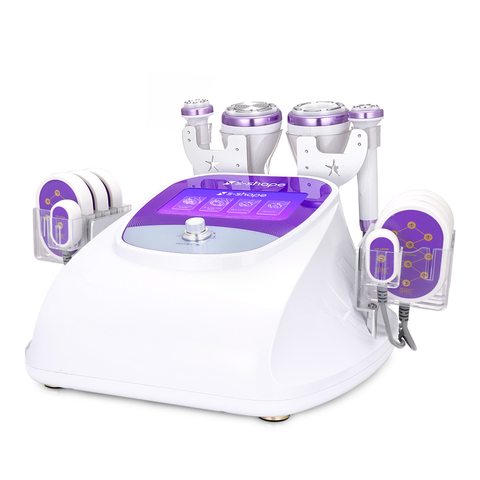 Features:
Its 30k cavitation is very effective, saving time on body slimming and skin lifting and tightening.
It owns four functional handpieces that can be used together or separately, meeting needs in various scenarios.
Group 2
Ultrasonic 6in1 Cavitation RF Spa Vacuum Slimming Lipo Laser Machine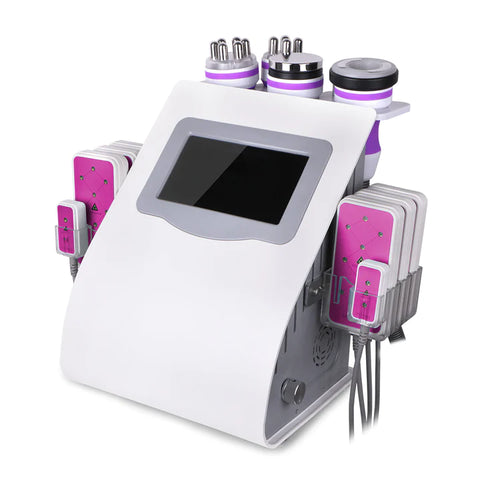 It can achieve the followings:
Remove wrinkles and increase skin elasticity
Reduce the appearance of eyebags and dark circles
Relieve flabby arms and bat wings
Burn and remove belly fat
Remove cellulite
Lift hip contour
S Shape 30k Cavitation 2.0 Vacuum Suction RF Body Shaping Machine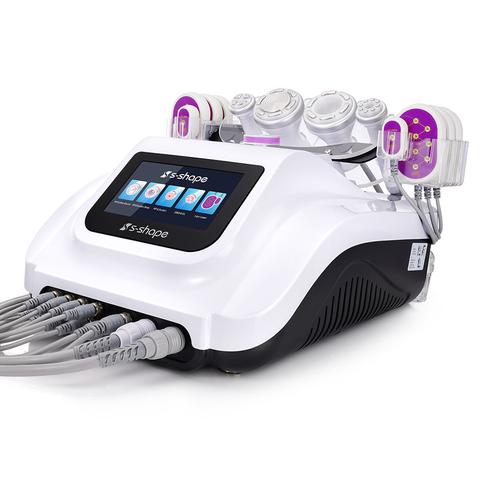 Features:
It owns functional handpieces for both the face and body.
You can use the handpieces in combination or separately to achieve your goal efficiently.
FAQs
Q: Which body parts can use a cavitation machine?
A: It is not exaggerated to say you can use a cavitation machine all over the body. However, you cannot operate it on the eyes, back, and heart. If you are unsure, consult professionals.
Q: Does cavitation machines work?
A: Of course. It delivers noticeable outcomes, but results may vary from person to person. Usually, you can see some changes in your body after a few sessions. In most cases, if you follow a treatment plan, there will be a difference of 1 to 3 cm reduction in the body parts you want to lose fat.
Q: Is the machine safe?
A: The treatment is painless, non-invasive, and non-surgical. It is not surgery and does not use anesthesia. Therefore, it is not risky but with some minimal side effects, such as redness and swelling.
Q: How many sessions should I take to reach my goal?
A: According to research, 8 to 12 treatments can achieve the best results. Each session should last 30 minutes. However, you can not rely on it alone to reach there. You must develop healthy eating habits and exercise regularly to reinforce the results.
Q: Are there side effects after using the machine?
A: During the treatment, you may experience some side effects, such as slight redness, swelling, tingling, etc. These symptoms are normal reactions and only last a few days. However, if those symptoms last more than three days, you'd better see a doctor.
Q: How long does it take to see the results?
A: It depends on your physical conditions, which body areas you treat, how many sessions you take, etc. You can see minor results after one to three treatments, but six treatments are required for noticeable changes. The effect is maximized after three months of treatment or more.
Q: What should I consider before and after treatment?
A: When you start a session, you should start with the lowest energy level and increase it gradually as you get used to it. Before the procedure, you need to apply some ultrasound gel to the treated area, which helps the energy penetrate your skin. Please do not shower or enjoy a sauna or hot spring after treatment. It helps if you wait at least 4 to 6 hours. Also, don't drink alcohol after each training session. If you get pregnant, breastfeed, or have a severe medical condition like heart disease, you'd better stay away from it.