-We offer 12 months warranty time for the main machine, 3 months warranty for the handle and screen.Click to view details.
Model:HR-808H
Functions:
Skin Rejuvenation /Skin Whitening
Shrink Pores
Freezing Painless Hair Removal
Fast, effective and safe hair removal
Permanent Hair Removal
Principle
The 808nm laser hair removal system uses a long pulse width laser to penetrate the epidermis to the hair follicle. The energy of the laser is preferentially absorbed by the melanin of the hair, which makes the hair lose its ability to regenerate. The unique sapphire dynamic cooling technology in the system makes the skin cool in a short time. So as to ensure that the epidermis is not burned, to achieve painless, fast and hair removal effect.
Technical parameters
1.Operating Temperature: 15~35??
2.Working Frequency : 0.6-4 HZ
3.Operating Voltage ¡êo220V
4.Working Current ¡êo1.8A
5.Machine Power ¡êo250V
Package list
1.Main unit *1
2.Handle *1
3.Water Funnel *1
4.Power wire*1
5.instructions*1
6.Safety Goggles*1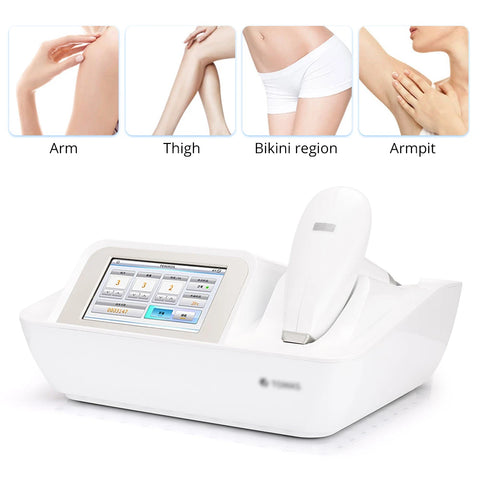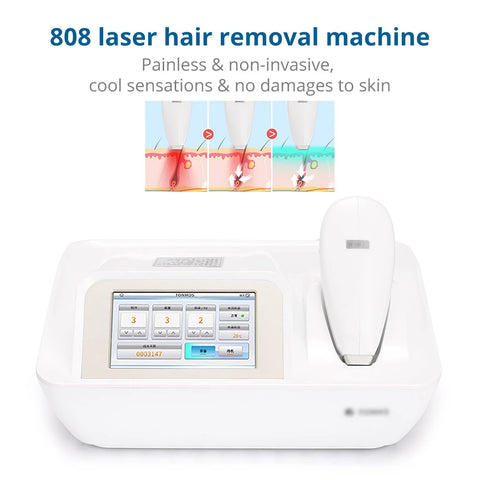 ?